Bring your ideas to life and connect with the world
HTML 5 Diagramming Toolkit
JointJS is a modern HTML 5 JavaScript library for visualization and interaction with diagrams and graphs. It can be used to create anything from static diagrams to fully interactive diagramming tools and application builders.

Rappid is the commercial extension to the JointJS Core library. It builds on the foundation provided by JointJS and widely extends its functionality by more than 40 components, implementing various UI widgets, interaction components, additional shapes including charts and other functionality necessary to build truly advanced HTML 5 applications.
more information...
Your favorite apps together
AppMixer enables visually automated business logic, workflows and API integration, without the need for programming.

Drag & drop web apps and APIs to create your own custom flows, and monitor your data in real time. Build connectors that push, pull, and convert data to and from external APIs.

Under the hood, AppMixer contains a proprietary technology for API orchestration with RESTful interface and HTML 5 front-end included.
more information...
Harnessing technology to build outstanding products
We are experts on HTML 5, JavaScript, CSS 3, SVG, NodeJS, NoSQL and Linux.
HTML 5 Development
We've been building exceptional web user interfaces since 2007. We have the skill set to turn your product into something your users will love to use across all their devices.
NodeJS development
We cover the whole stack from front-end development through backend-side NodeJS development with NoSQL databases up to Linux server configuration and maintanance.
Consulting & Training
We're happy to share our knowledge and expertise to help your personnel or team build better products faster. Need training in HTML 5 or NodeJS? We can help!
Custom Solutions
We provide custom code and applications for clients who need a solution quickly, or for a specific feature or plugin to be implemented. Get in touch and tell us what you need.
Our partners range from small teams to Fortune 500 companies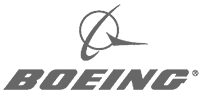 We're a team of professionals who are passionate about what we do.
David Durman
CEO
Roman Bruckner
CTO
Marcel Liker
CIO
Kerry Adams
Marketing & Sales Director
Charles Hill
Full Stack Developer
Vladimír Krejčí
Full Stack Developer
Martin Krčmář
Lead Developer
Petr Skála
QA Engineer
Vladimír Talaš
Front-End Developer
Radim Vajchr
Front-End Developer
Tomáš Waldauf
Back-End Developer
Ujjwal Reddy
Front-End Engineer
Your pic here?
Radim Vajchr
Front-End Developer
Tomáš Waldauf
Back-End Developer
Your pic here?